Beginning of April 2013 - La Cruz Marina - Riviera Nayrit - in Banderas Bay in Mexico
Pg 78 of the Pacific Mexico Guide book
Debbie's birthday!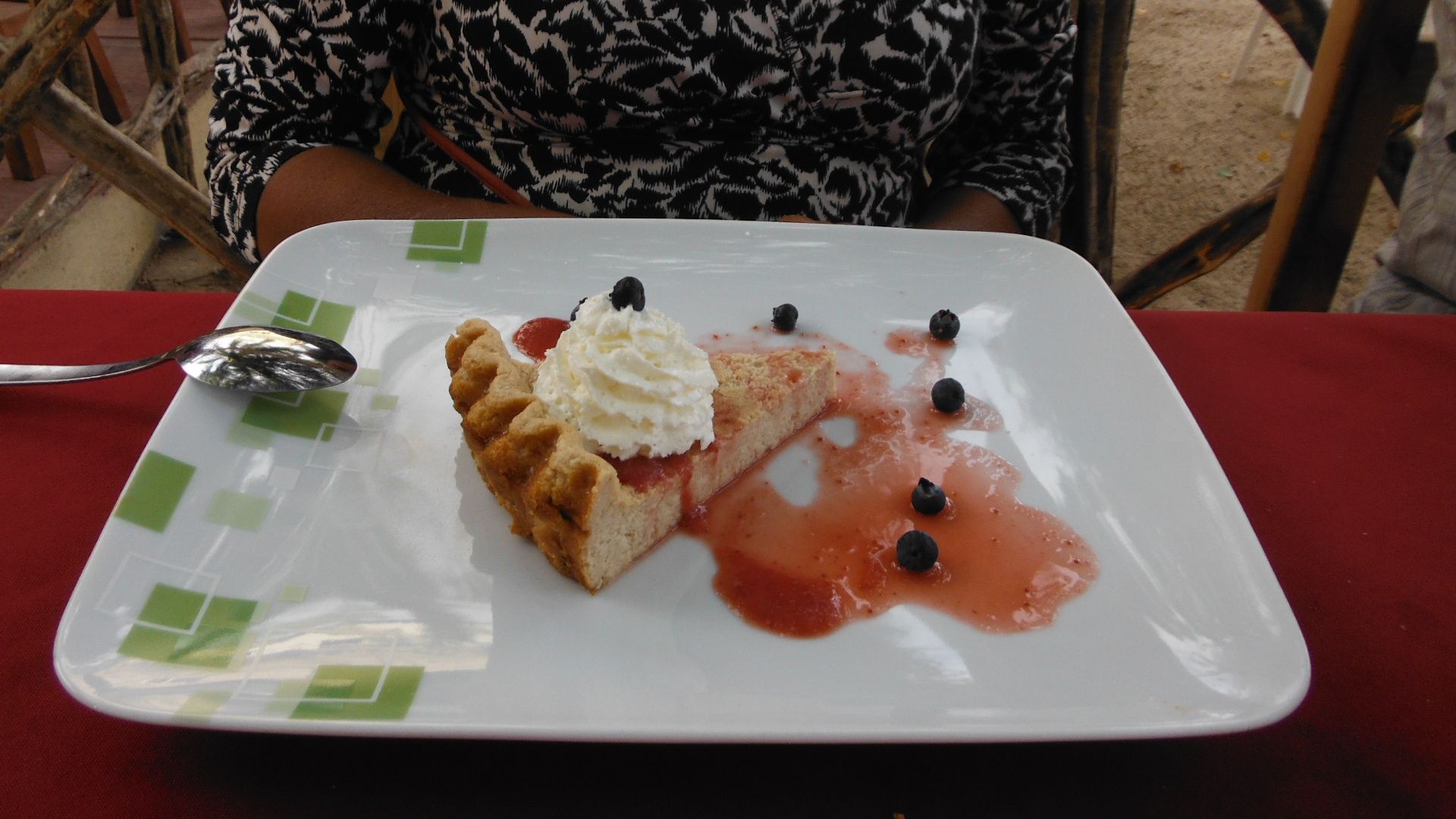 We went for a hike on Debbie's birthday to a place that has a lot of food for not much cash. It was closed.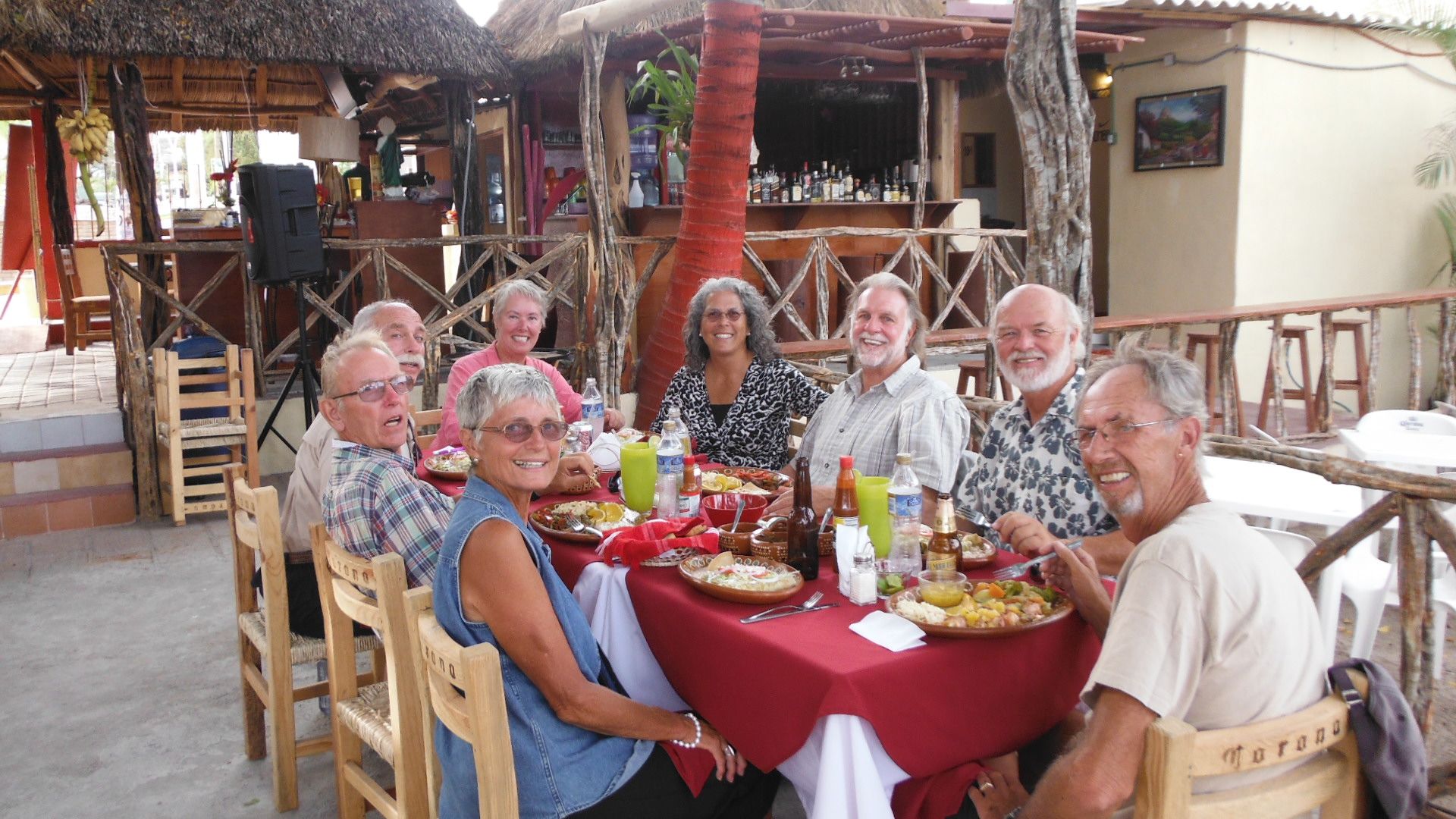 Dave from s\v Free Spirit
Sam & Dave from s\v Islena
Pam & Eric from s/v Pied-A-Mer II
Rick from s/v Magic Places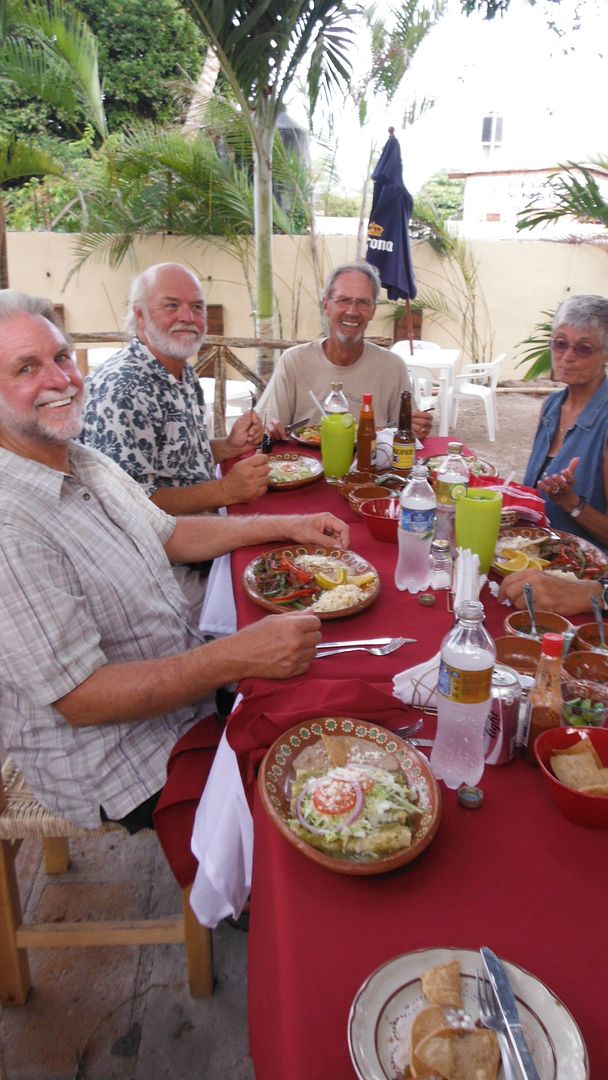 We all turned around and went to a place in the center of La Cruz that had recently opened. It was very good.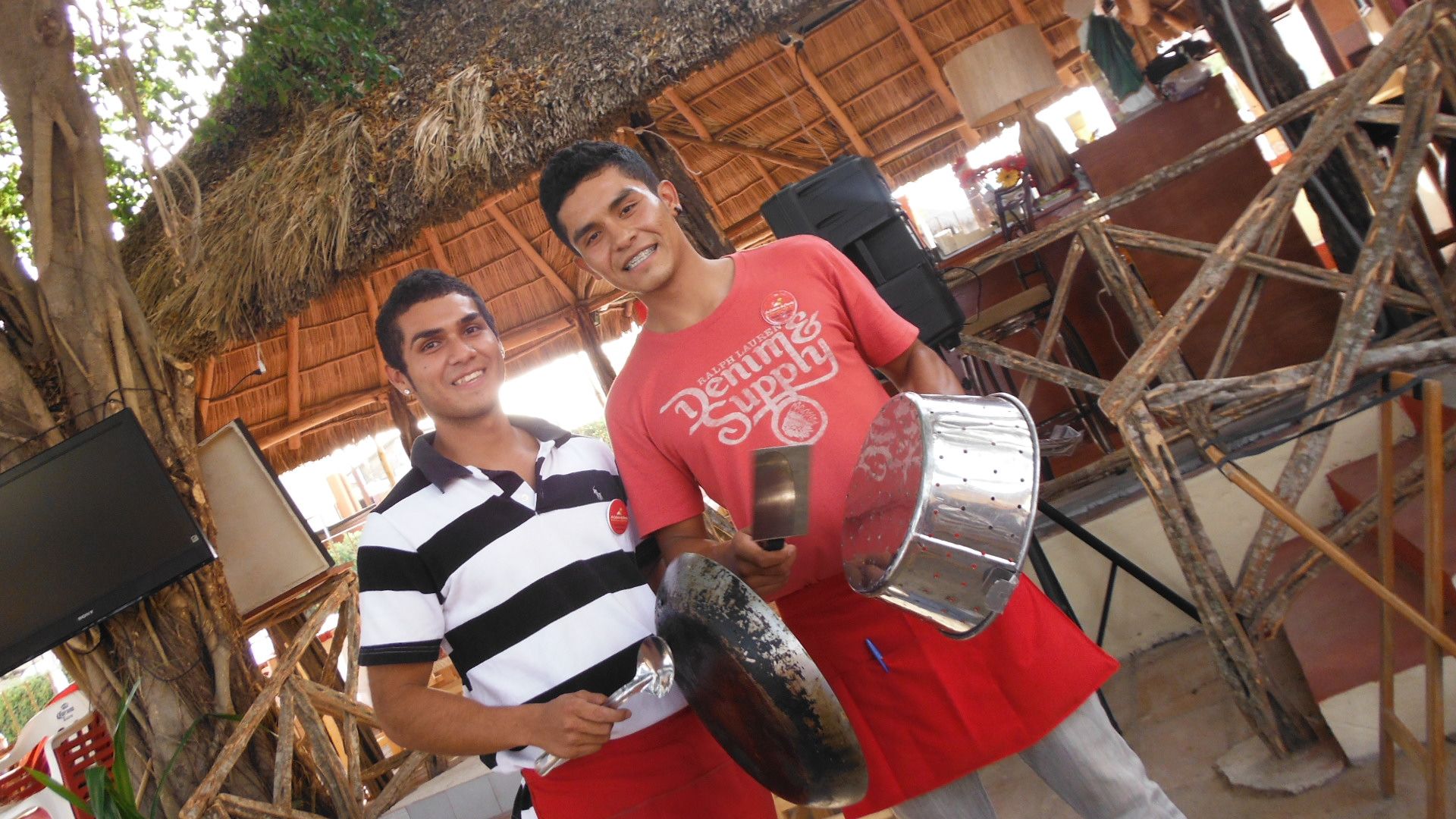 Debbie's birthday song was accompanied by the pots and pans band from the restaurant. It was reminiscent of when Debbie was growing up. Her family celebrated the holidays and birthdays with the pots and

pans

band.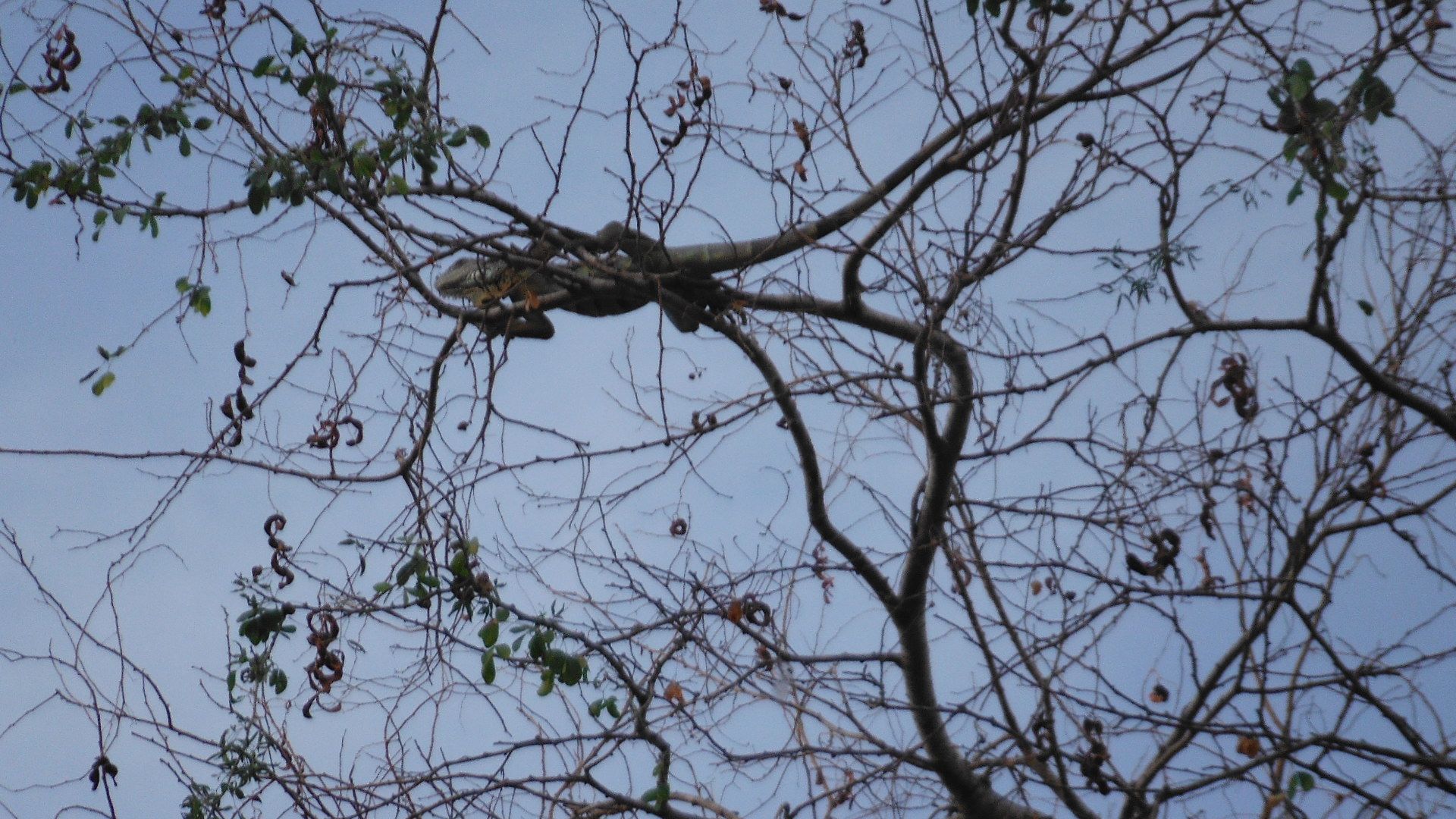 Walking back to the boats we were checking out the Iguanas in the trees.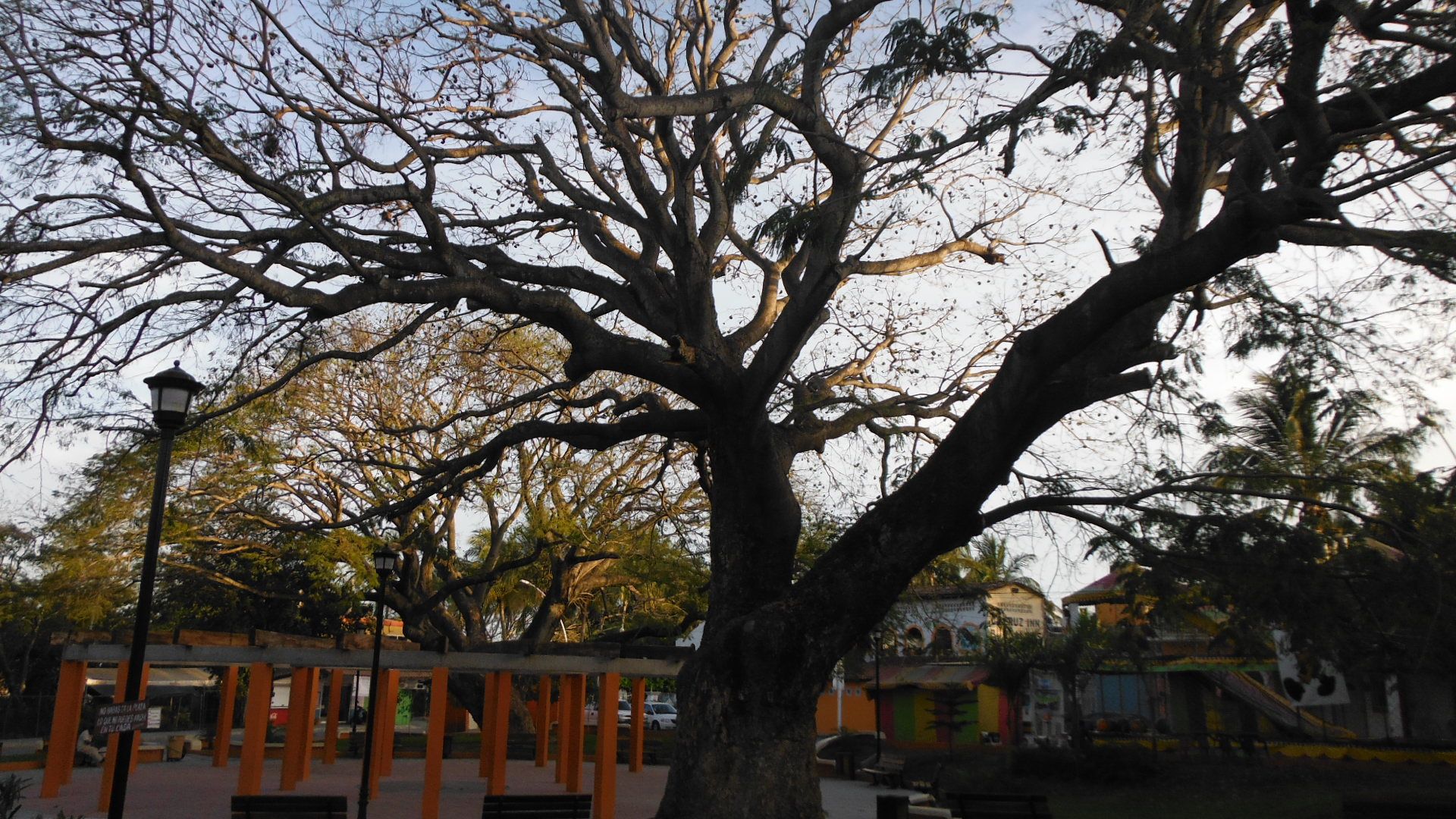 The town of La Cruz de Huanacaxtle was named after this tree - according to the Pacific Mexico guidebook "the legend of the naming...is known to have come from the burial of a woman beneath a giant, shade huanacaxtle tree. A large cross was carved into the trunk of the tree in honor of the woman buried beneath. As time went by, the tree became a central gathering place, well known by all as "La Cruz de Huanacaxtle" and thus the name was born."